This action can only be done on the desktop application.
Please note only the organisation owner can update the billing details.
Click on the organisation icon in the header (a car and building) (1) then your organisation details will appear in the sidebar. In the sidebar, you can see your current billding card status (2), click "update billing card" to update your billing details (3)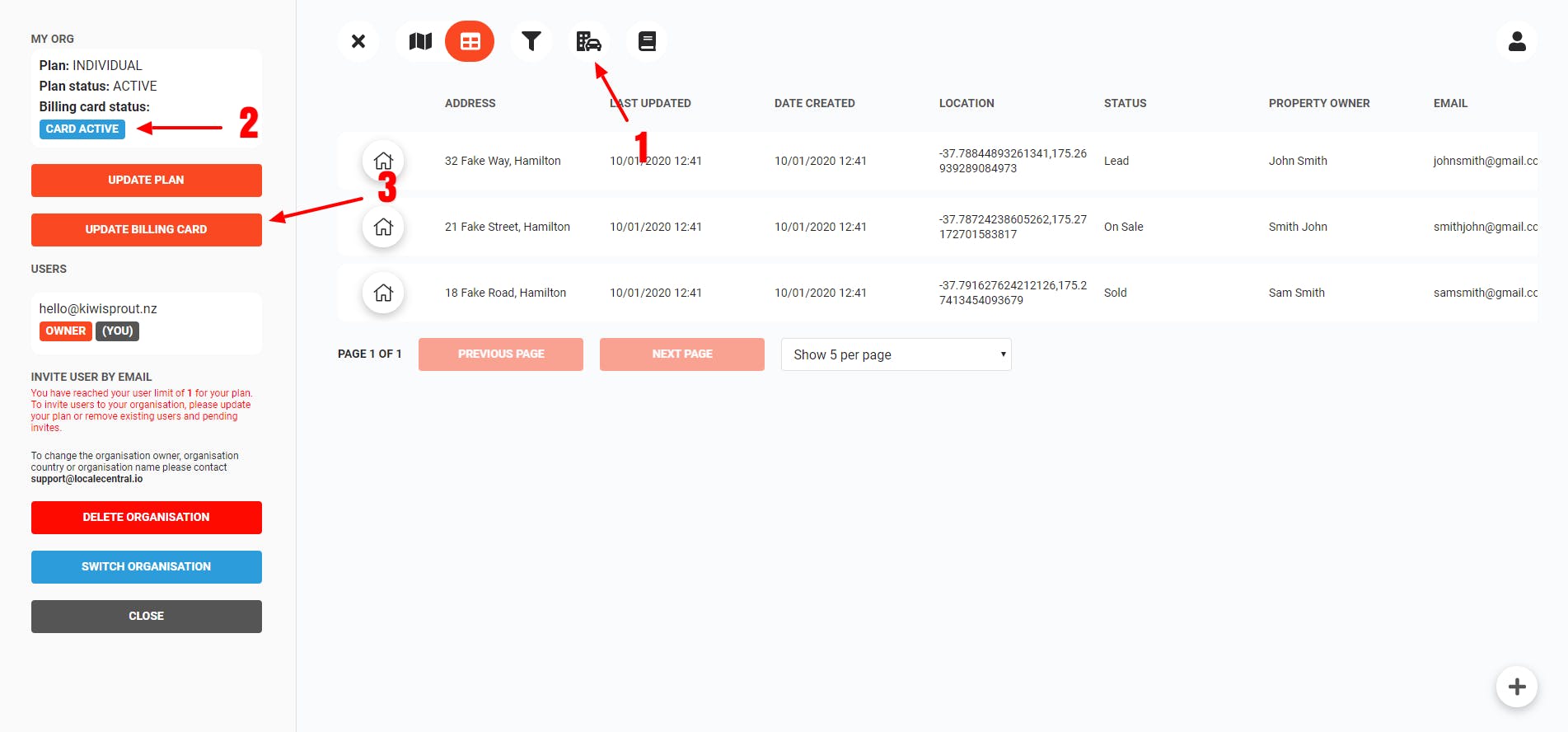 Enter in your card's details on the next screen (1) then select "submit card".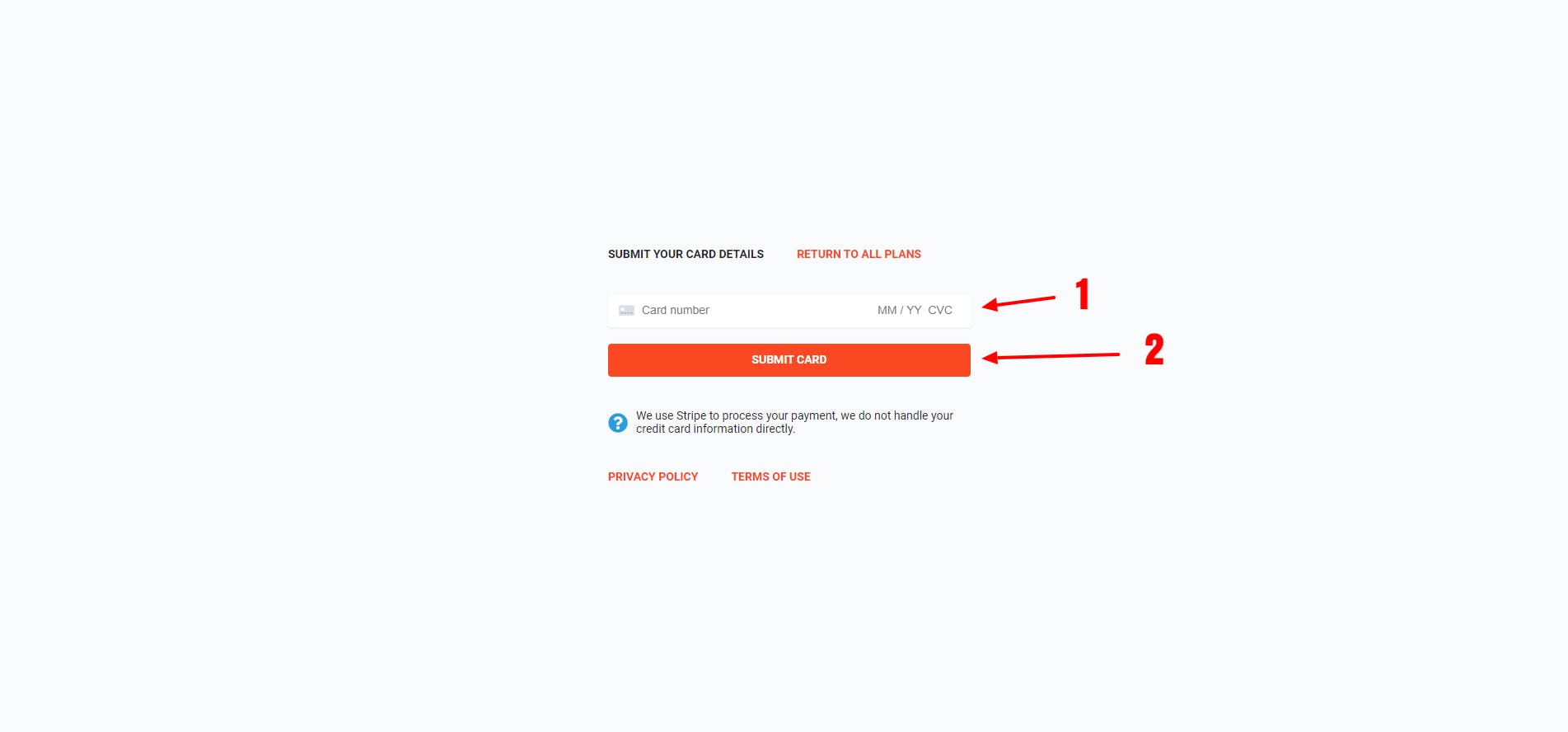 When you return to the dashboard, your card is now updated.