This action can only be done on the desktop application.
From the desktop app's dashboard, click the menu icon.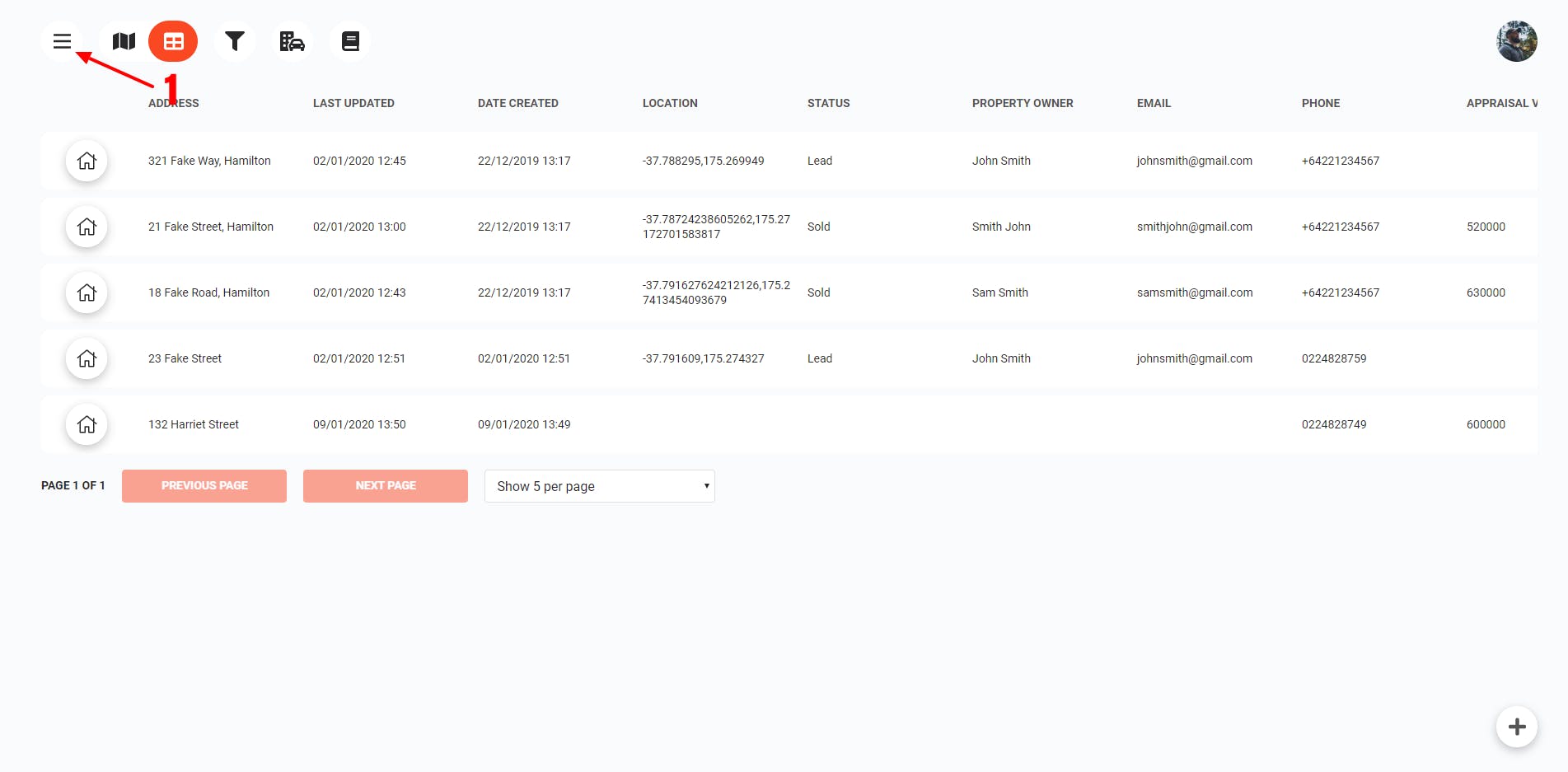 Your view name can be changed by editing the "view name" text field (1).
The view type setting is what type is shown for your view (2)
The view icon setting determines what is used as the icon for your nodes (3), you can use the type's icon (Icon), the profile photo of the user who created the node (User), or the first image in the node (thumbnail).
When you're done editing the view, click "save settings" to save your settings.