This action can only be done on the desktop application.
From the desktop app's dashboard, click the menu icon.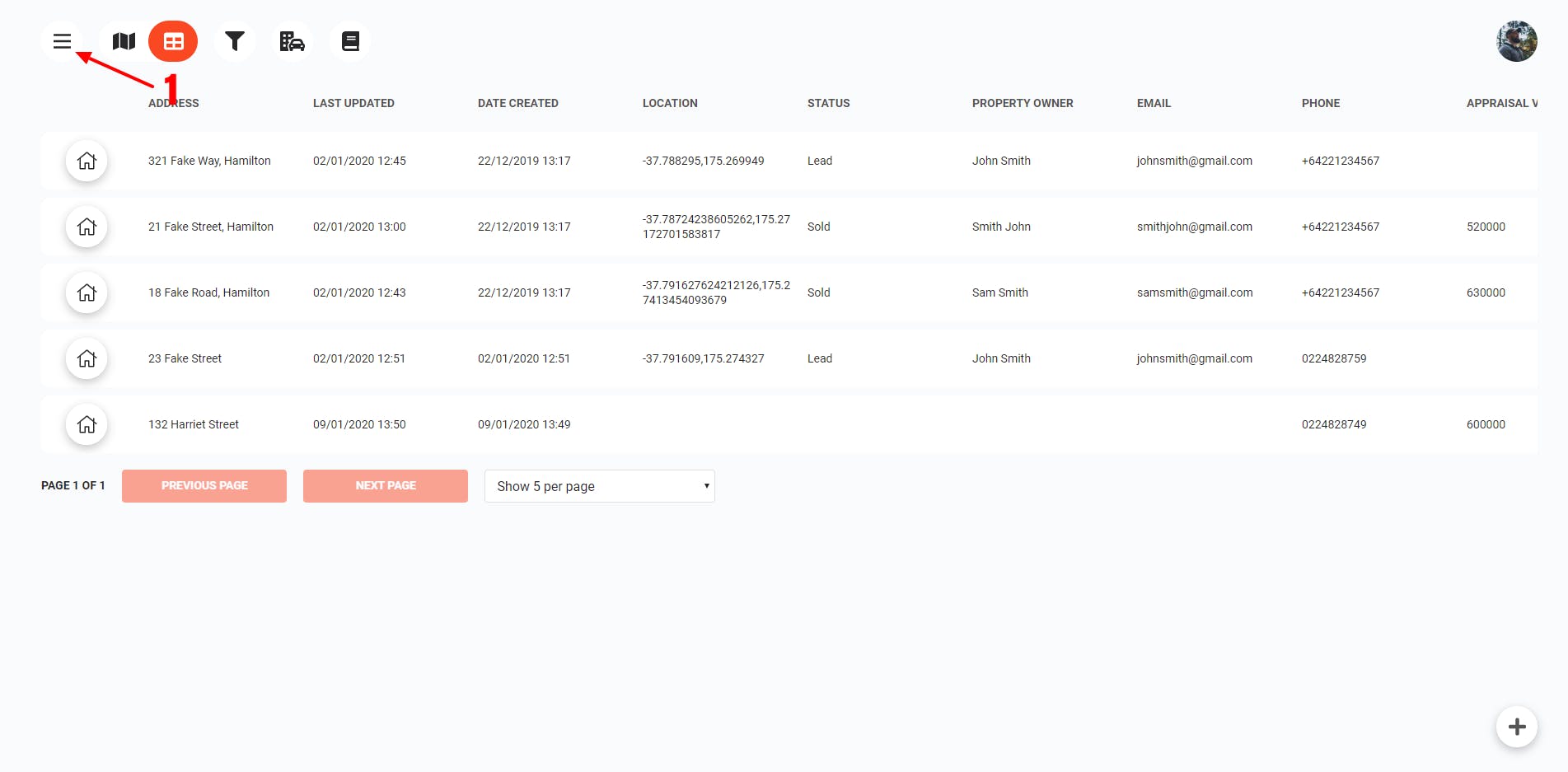 Then in the menu, click "edit type" under the type you want to edit the field for.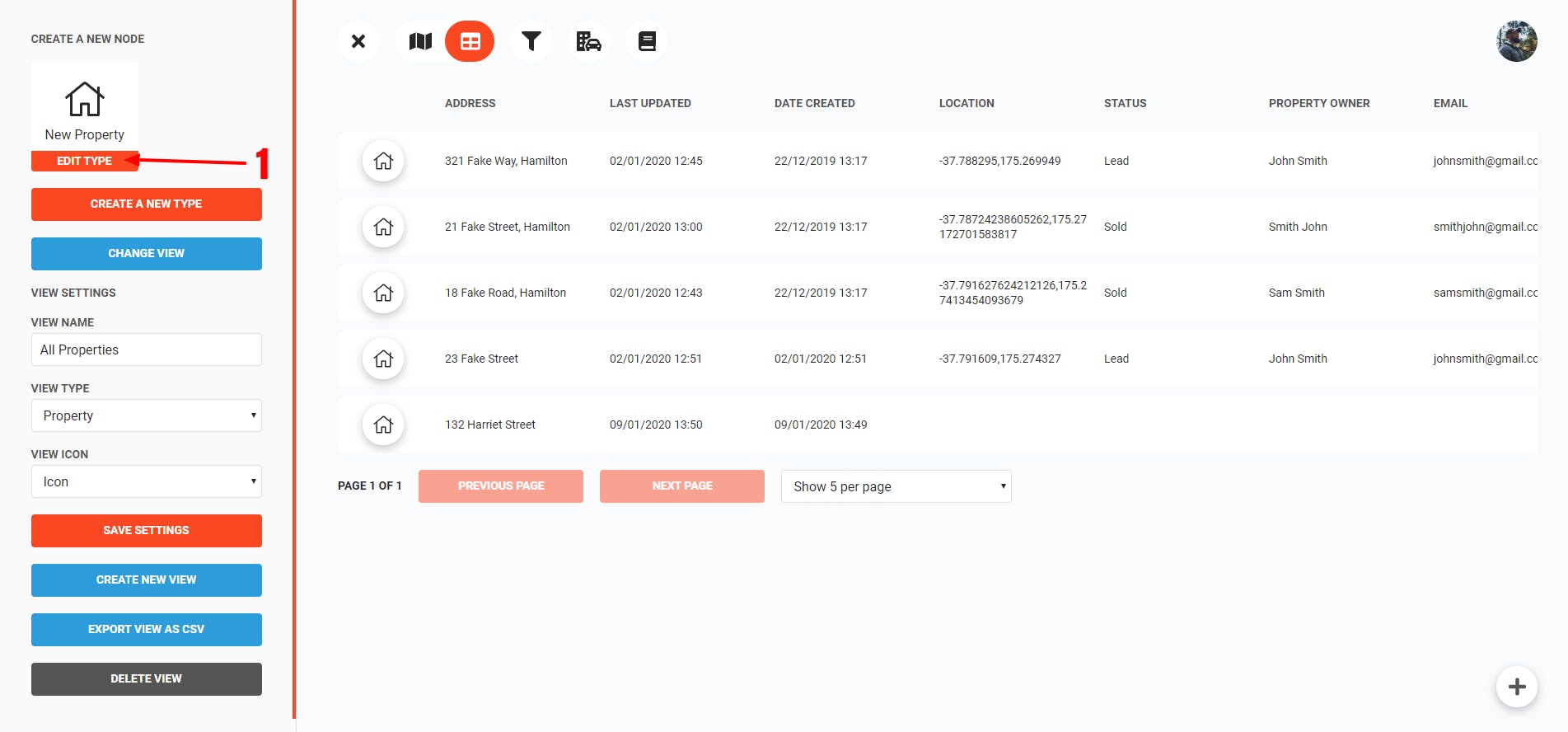 In the list of fields, find the field you want to make required and click the pencil icon next to it.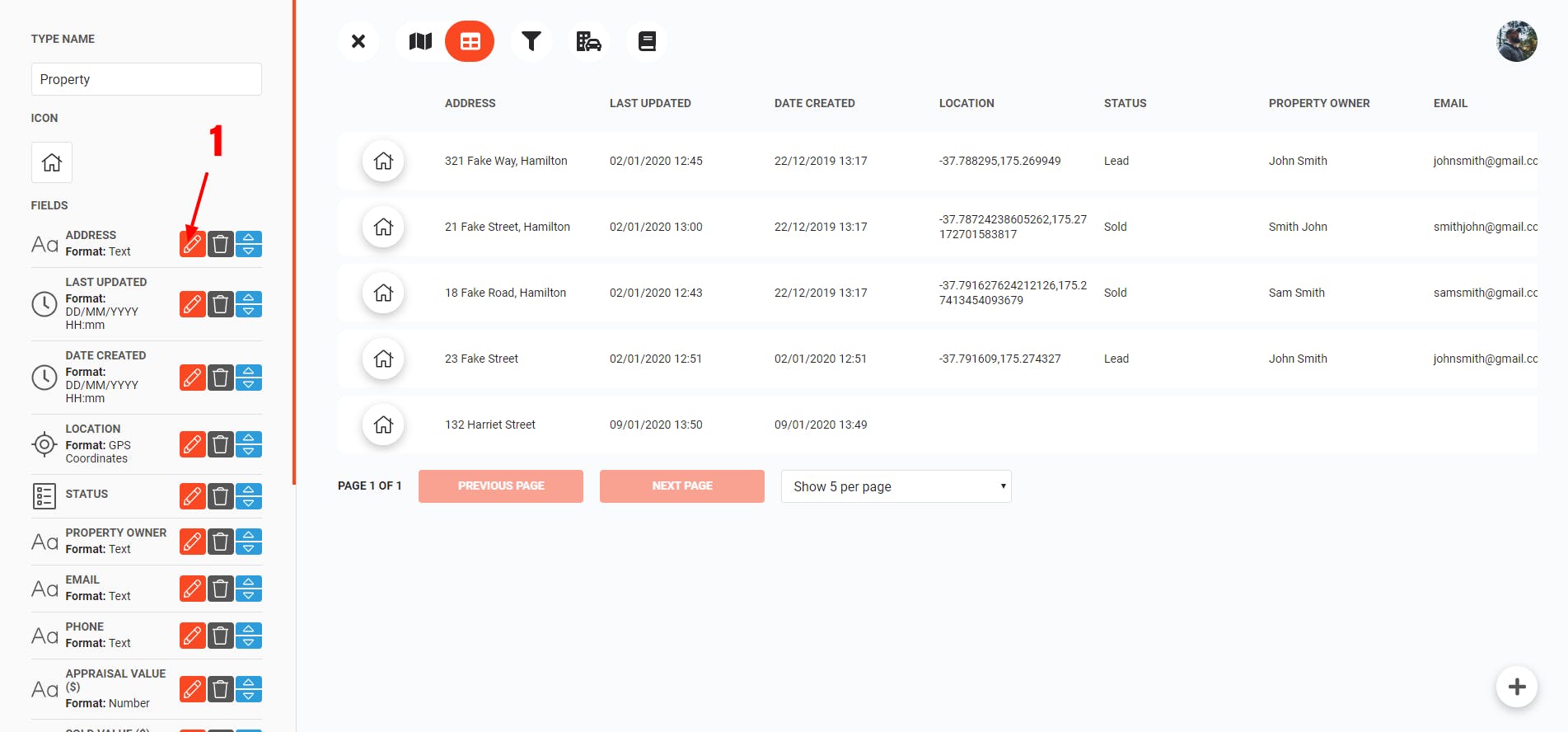 Tick "YES" below the label "REQUIRED FIELD?" (1) then click "UPDATE FIELD" (2) to make your field required.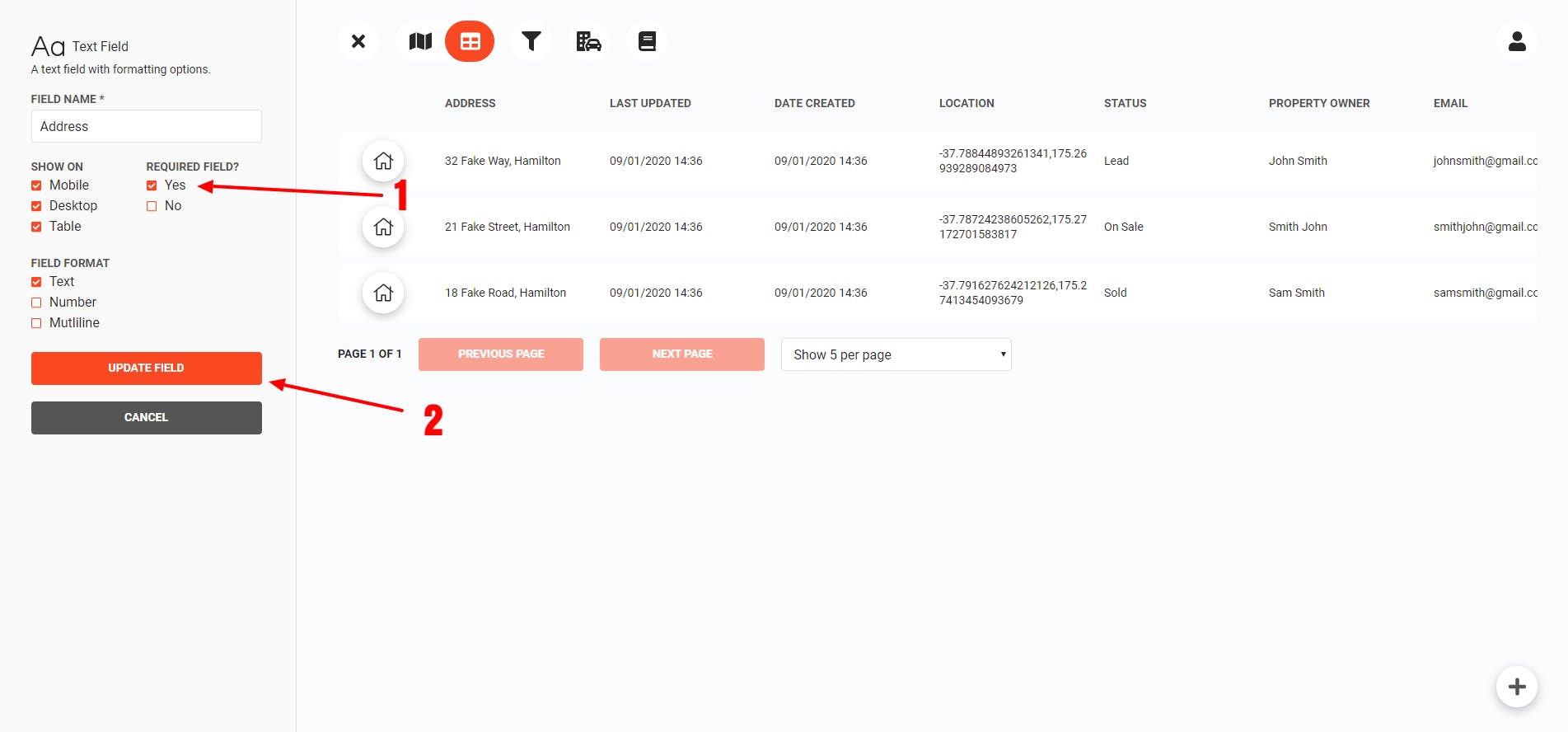 Then scroll down to the bottom of your type and click "SAVE & CLOSE"