This action can only be done on the desktop application.
If you don't have any organisations set up yet, you'll first see all the presets (templates) you can use to create your first organisation. To learn more about these different presets, click on a preset to read its details, and take a look at our use cases.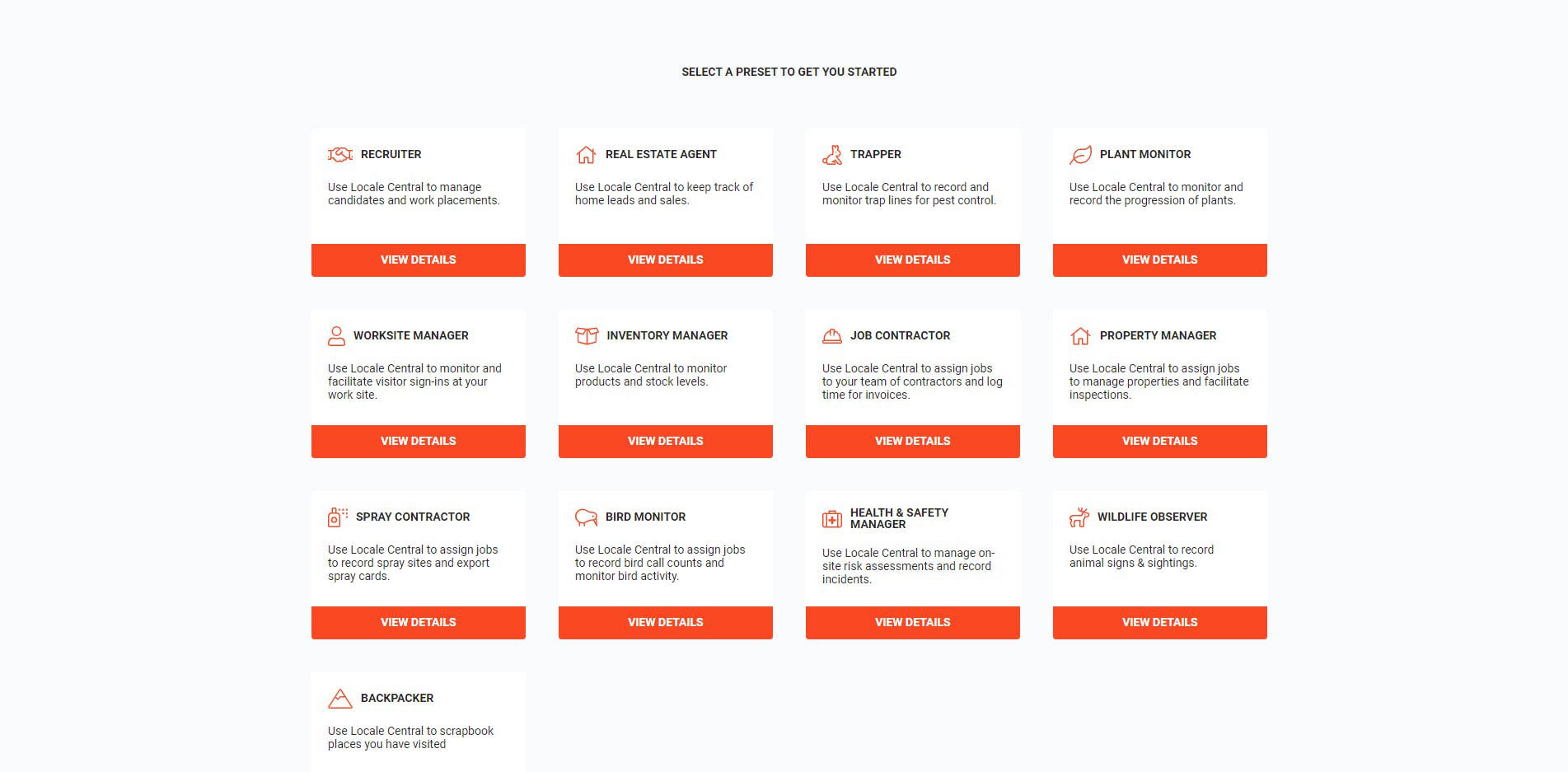 After viewing a presets details, you can click "return to all presets" to return back to all the presets.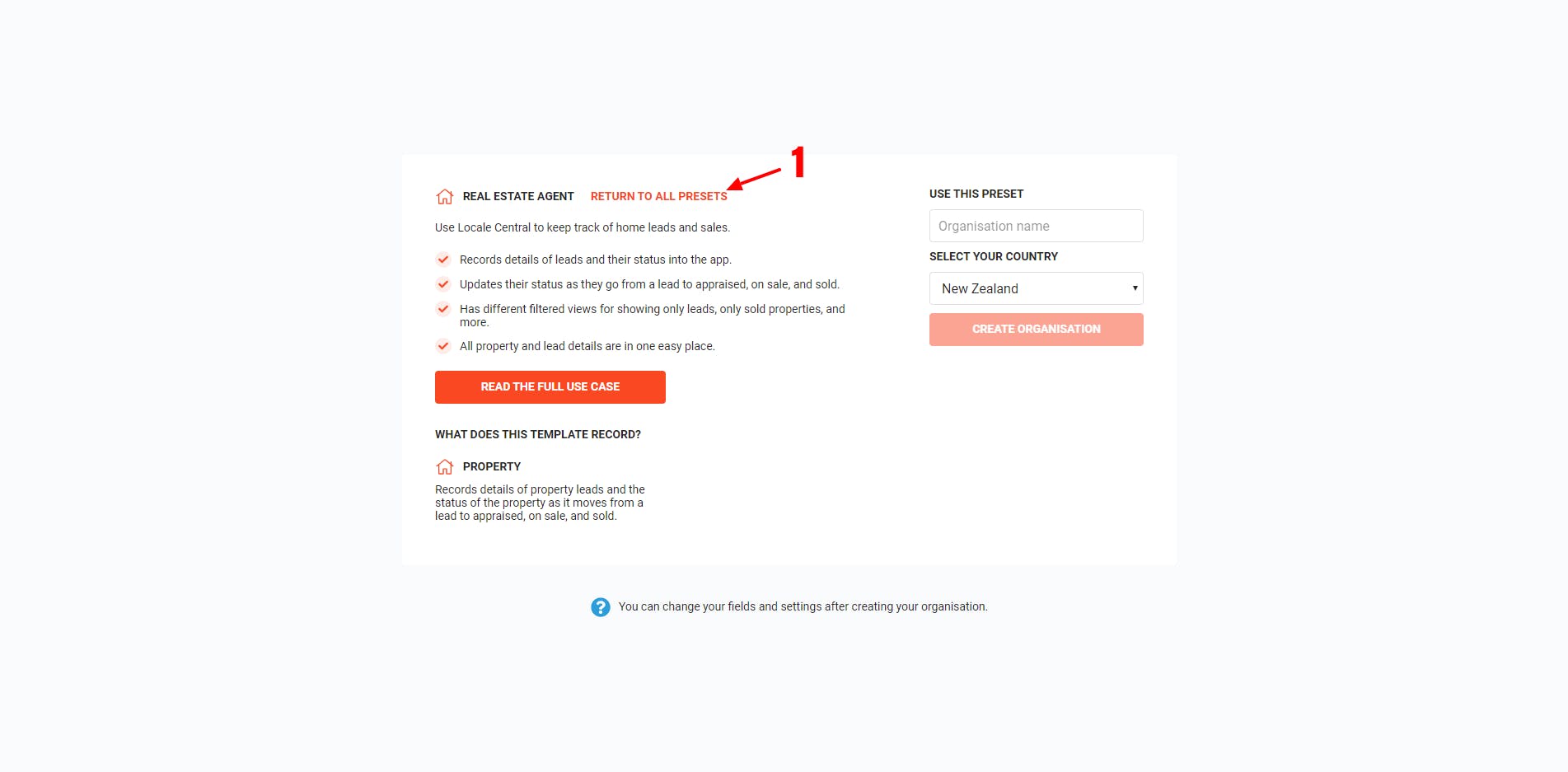 After you know what preset you'd like to use, click on the preset then enter the company name into the top right field (1), then select your organisation's country of operation (2) and click create organisation (3)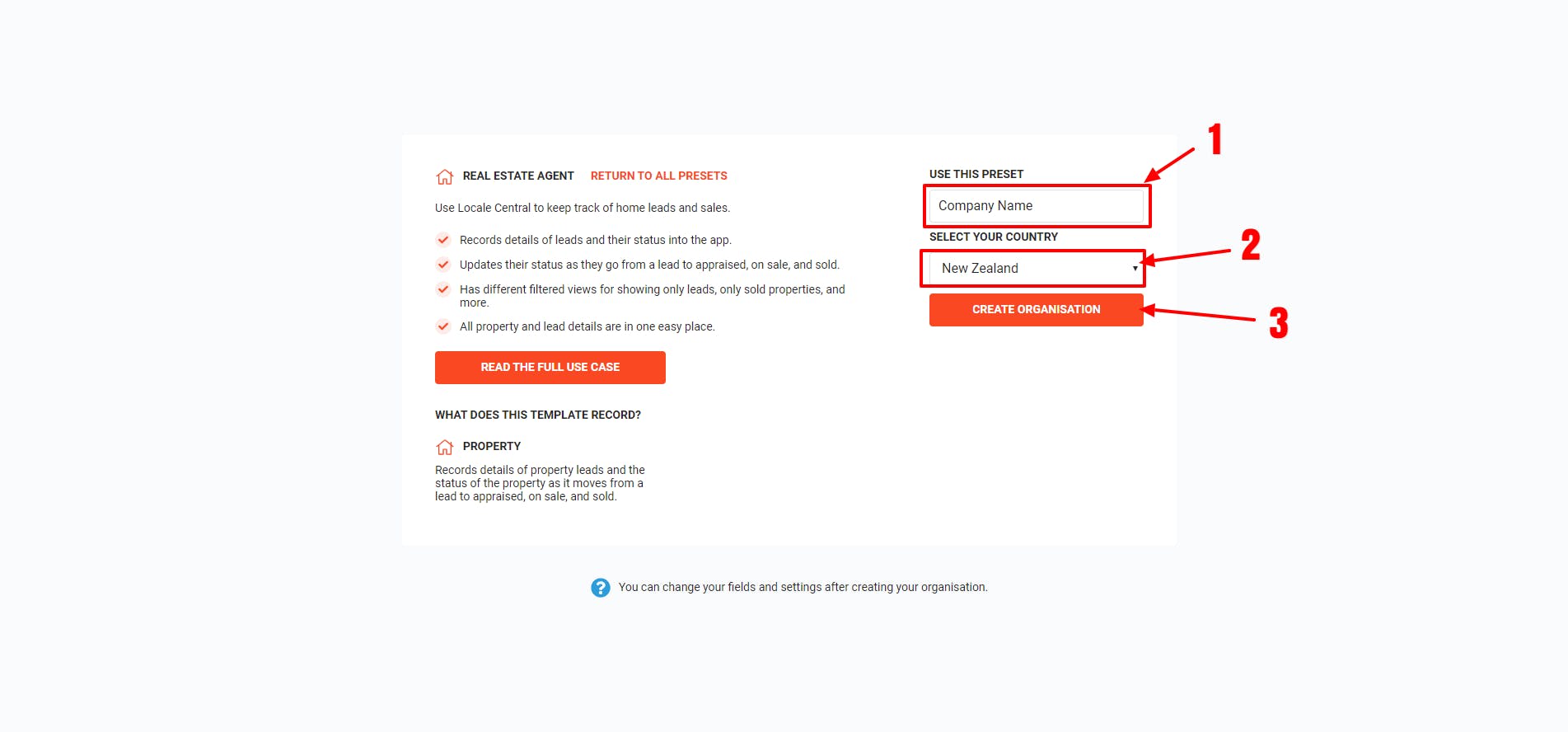 Next you will need to select a plan. If you select the free plan, you will not need to enter in your billing details. Click on the plan you would like to start with, you can change your plan later.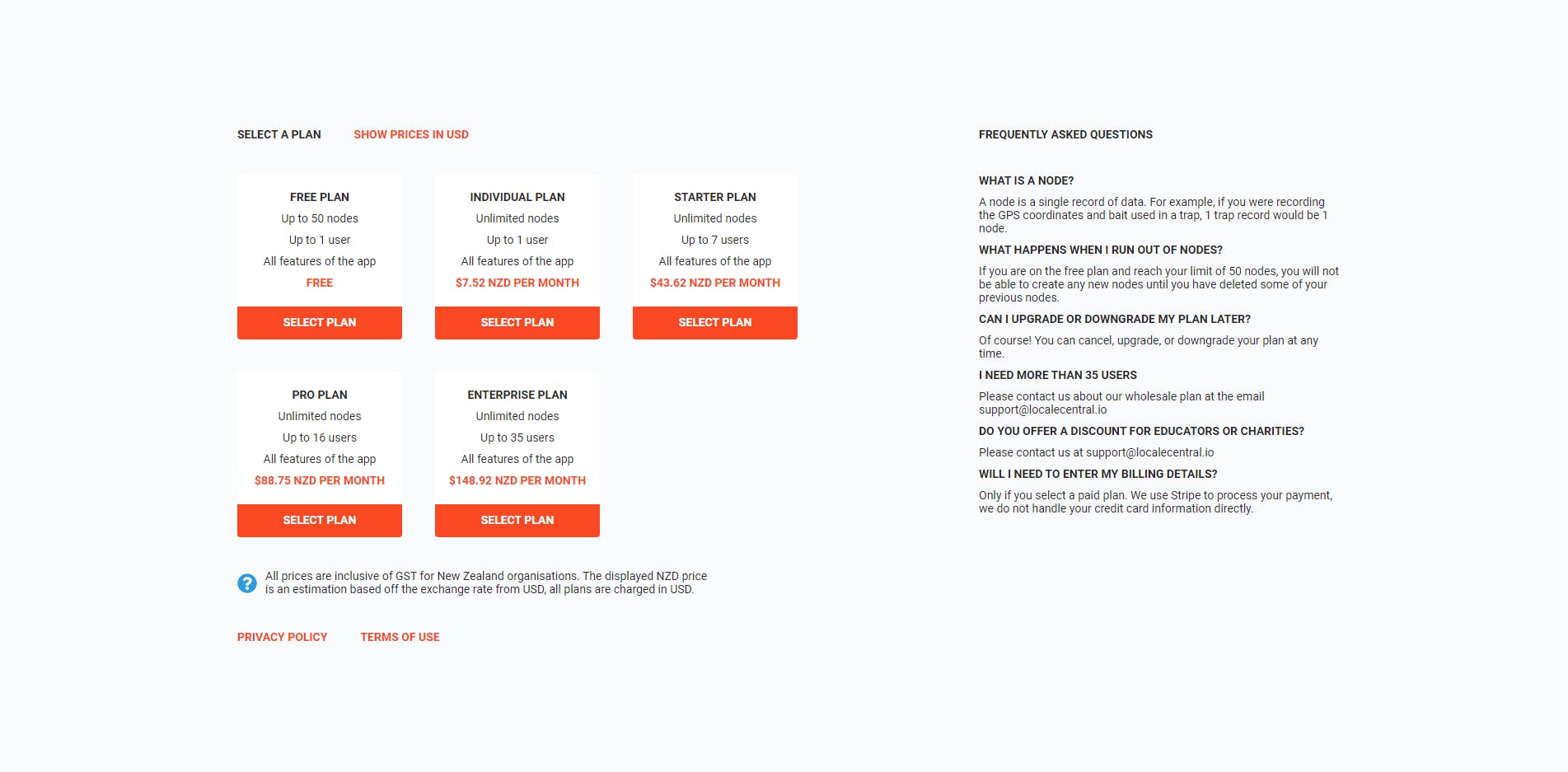 If you selected a paid plan, enter in your card's details on the next screen (1) then select "submit card".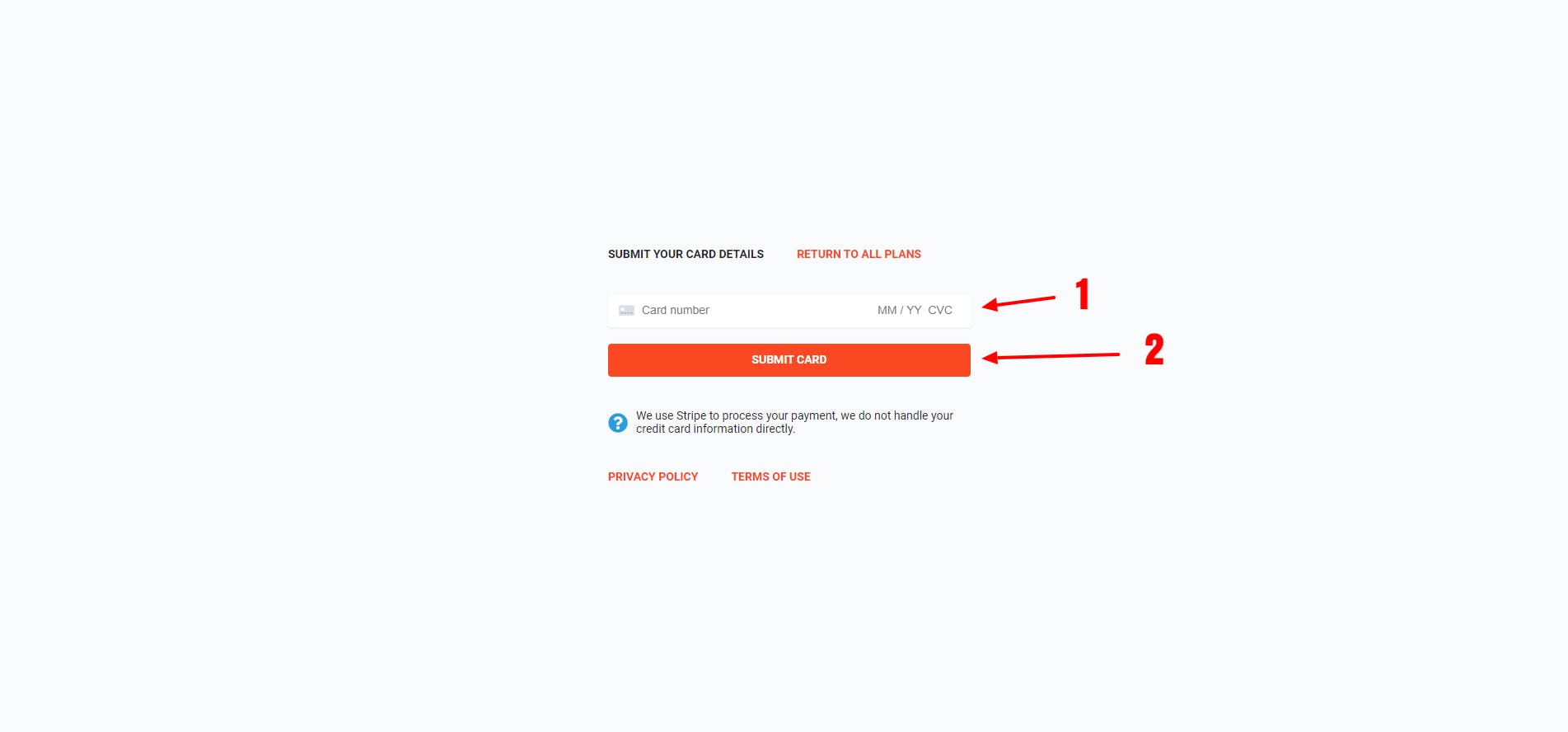 You've now created your first organisation and will see your organisation ready to open in the select screen. Click on your organisation's name to open your organisation.